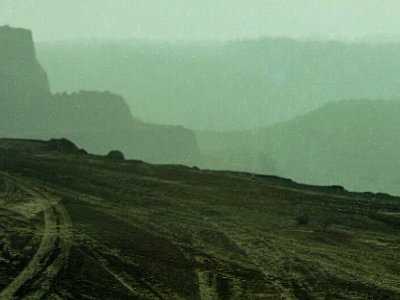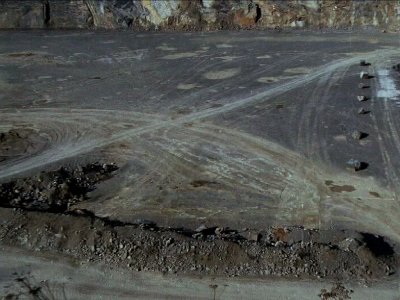 2004, Belgium, video, sound, 7 min. 43 sec.
From a combination of digitally animated still pictures and multi-layered video sequences, a moving portrait of an earth and stone landscape is drawn. The landscape shakes, slides and slips: it perpetually transforms itself. On its edge, the precarious silhouette of a man tries to steady his steps…
Landslips is a project initiated by Stephan Waffles (photographer and print artist) in collaboration with aMute (electro-acoustic musician).