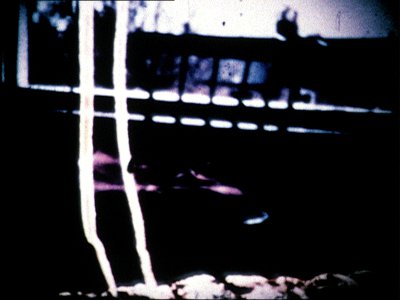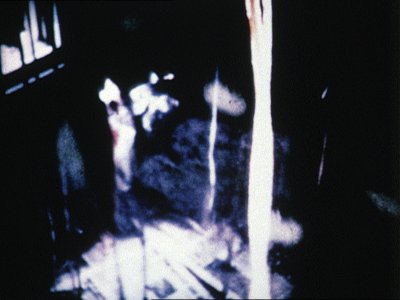 1970, UK, 16mm, colour, silent, 7 min.
I liked what you could do with re-filming because it gave you a chance to be more fluid… and then I got interested in the dust and the dirt and got quite swept away by that, by these little particles.
Annabel Nicolson
…The original was shot on the St Martins' roof and in Nicolson's studio, where strips of coloured paper and gels were suspended from the ceiling creating a dense environment through which she wandered with a hand-held camera, often recording the installation in extreme close-up. The colours, shapes and rhythms of the original elements were developed by re-filming off the screen, deploying varying projector speeds, superimpositions and in-camera editing to create a richly-textured abstract vision.
Felicity Sparrow