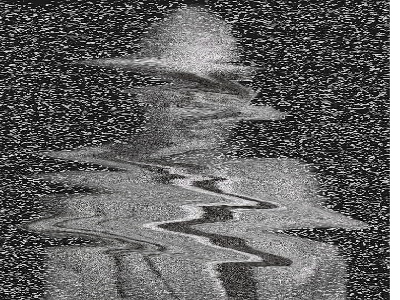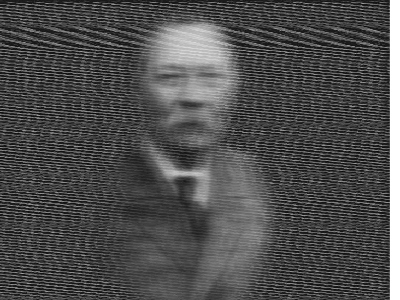 2009, video, b/w, sound, 6 min. 30 sec.
Signal and Noise is a collaboration between Peyman Rahimi and Bernhard Schreiner. It was first shown at Gallery Eva Winkeler, Cologne in 2009 as a video installation/object.
It deals with the phenomenon of noise or so-called TV-snow. The term Signal in the title is represented in the work by occasional appearances of disturbances and glitches, as well as images of 'ghosts'.
In Signal and Noise, the spirits exist in the noisy channels of old TVs, they emerge from the noise and disappear again. Heard at the points of their appearance are so-called EVPs, radio voices from the dead, which could be one of the possible explanations for the 'Electronic Voice Phenomenon'.
These manifestations recall personalities from the world of EVP research and spiritualism. The Latvian EVP-researcher Constantin Raudive could be seen, George Bonner and others, as well as the Sherlock Holmes author Sir Arthur Conan Doyle, who published The History of Spiritualism in 1926, and numerous other books on the subject.