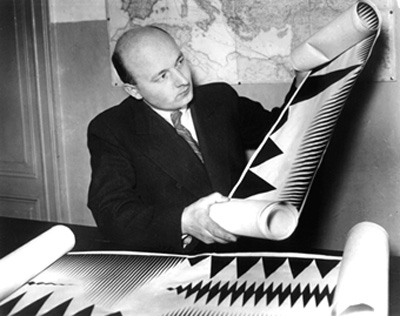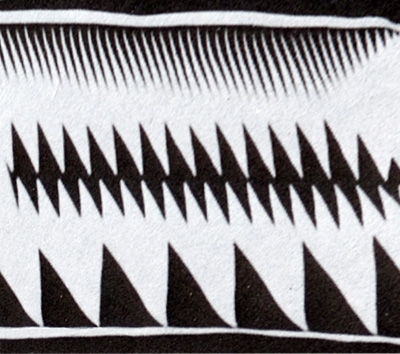 1932, Germany, 16mm, b/w, sound, 7 min.
A film study with drawn soundtrack. The identical patterns are generating both the picture and the soundtrack. What you see is what you hear. It was the first synthetically created sound.
Between ornament and music persist direct connections, which means that Ornaments are Music. If you look at a strip of film from my experiments with synthetic sound, you will see along one edge a thin stripe of jagged ornamental patterns. These ornaments are drawn music - they are sound: when run through a projector, these graphic sounds broadcast tones or a hitherto unheard of purity, and thus, quite obviously, fantastic possibilities open up for the composition of music in the future. Undoubtedly, the composer of tomorrow will no longer write mere notes, which the composer himself can never realize definitively, but which rather must languish, abandoned to various capricious reproducers.
Oskar Fischinger
First published in the Deutsche Allgemeine Zeitung, July 8, 1932