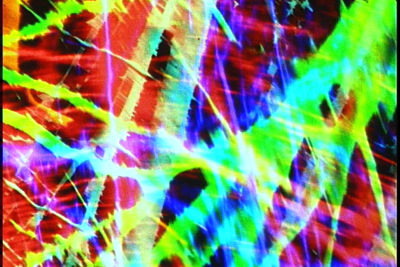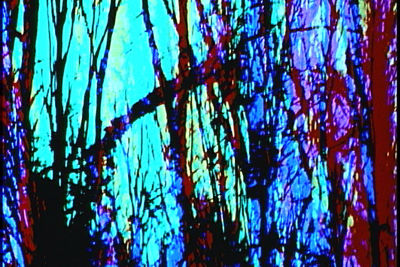 2012, Netherlands, 16mm, colour, silent, 7 min. 15 sec.
Dense, addictive, multi-pass, colour printing with trees shorn of their leaves transformed into thirty-six layer deep technicolour.
Deep Red is an investigation into additive colour mixing on film. Handmade by a d-i-y silkscreen printing technique.
Esther Urlus fervently runs the WORM filmwerkplaats in Rotterdam. She herself does not lag behind in exploring new territories in processing film material.